Page 5 of 5 •
1, 2, 3, 4, 5
WHL wrote:Is the New York Times reliable, NB???
That's not the point!
Hearsay
should never considered to be reliable, especially in reporting! The NY Times is much more reliable than the NY Post, but it's obvious that they also make their mistakes!

News Buzzard




Posts

: 3091


Reputation

: 4


Join date

: 2013-02-01



News Buzzard wrote:So now we're relying on

Hearsay, Twice Removed, coming out of the NY Post

as a reliable story???????

Get a life!!!
Enough to fill a book?
Outerlimits wrote:

Maybe we should start letting criminals search for their own evidence and turn over what they think is relevant.
SC Representative Trey Gowdy stated that politicians shouldn't be grading their own papers.
Outerlimits wrote:Since you asked...
I suspect you understand the foolishness of your position.
News Buzzard is James Carville in real life!

WHL

Admin




Posts

: 6057


Reputation

: 11


Join date

: 2013-01-14



News Buzzard wrote:"...Obama is not a Muslim..."
What's your take on Obama adding
Muslim Holidays
to school calendars?
.
News Buzzard wrote:"...Obama is not a Muslim..."
What's your take on (today) Obama's refusal to restore Egyptian aid
cancelled
when Egypt's
Muslim Brotherhood
was overthrown?
.
News Buzzard wrote:"...Obama is not a Muslim..."

America needs to increase foreign aid to Middle Eastern countries to help stem the growth of groups like the Islamic State in Iraq and Syria (ISIS), President Obama said during an interview with Vice News that aired Monday.  

"I'm confident that will happen but what I'm worried about and what we'll have to stay worried about is even if ISIL is defeated, the underlying problem of disaffected Sunnis around the world," Obama said.
The Hill
The old
Midnight Basketball
"fix" for
ISIS
?
.
WHL wrote:It wasn't dumb, NH.  It was a typical Clinton thing to do.  As usual, they think they are above the law (and they seem to be since they get away with everything they do) so she thought if she did her emails this way, she could hide what she wanted to.   She had control of them.
Common denominator between Clintons, Obamas
(Bill & Hillary blazed the trail on defying the law...)
WASHINGTON – There's no love lost between the Clintons and the Obamas.

But they have much in common.

As previously mentioned in this series, Hillary Rodham Clinton is a disciple of Saul Alinsky, the ruthless, guileful, Marxist genius who explained how hard work, deceit and trickery can be used to impose unpopular restrictions on liberty, faith, family and free enterprise – empowering government as the ultimate authority over people.

Likewise, so is Barack Hussein Obama.

It's no bulletin to anyone at this point, but, under the circumstances, it's worth noting again that Alinsky dedicated his famous "Rules for Radicals" to Lucifer, writing: "Lest we forget at least an over-the-shoulder acknowledgment to the very first radical: from all our legends, mythology, and history (and who is to know where mythology leaves off and history begins – or which is which), the first radical known to man who rebelled against the establishment and did it so effectively that he at least won his own kingdom – Lucifer."

It's also worth noting that both Obama and Hillary don't follow the rules – except, of course, for Alinsky's.
WND
.
News Buzzard wrote:

Oh My! A 38 point lead is really tightening things up!!!
Many Democrats Want Independent Clinton Email Probe: Reuters/Ipsos Poll
WASHINGTON (Reuters) - Democrats' support is softening for Hillary Clinton, their party's presumed 2016 presidential front-runner, with many favoring an independent review of her personal email use when she was secretary of state.

Support for Clinton's candidacy has dropped about 15 percentage points since mid-February among Democrats, with as few as 45 percent saying they would support her in the last week, according to a Reuters/Ipsos tracking poll. Support from Democrats likely to vote in the party nominating contests has dropped only slightly less, to a low in the mid-50s over the same period.
Yahoo News
This is a poll among Democrats!
.
REFERENCE EXCERPT  
The Office of Inspector General (OIG) in response to the FY 1999 Intelligence Authorization Act, required the OIG to ". . . conduct a review of State Department Headquarters policies and procedures for handling classified information, and submit a report to the appropriate committees of Congress with any needed recommendations for improvements ...."

Congress requested the audit as a result of several reported instances where highly classified information was unaccounted for.

Hot Air
It's the Republican's "War on Women" to blame!
Where, oh where, can Hillary's server be?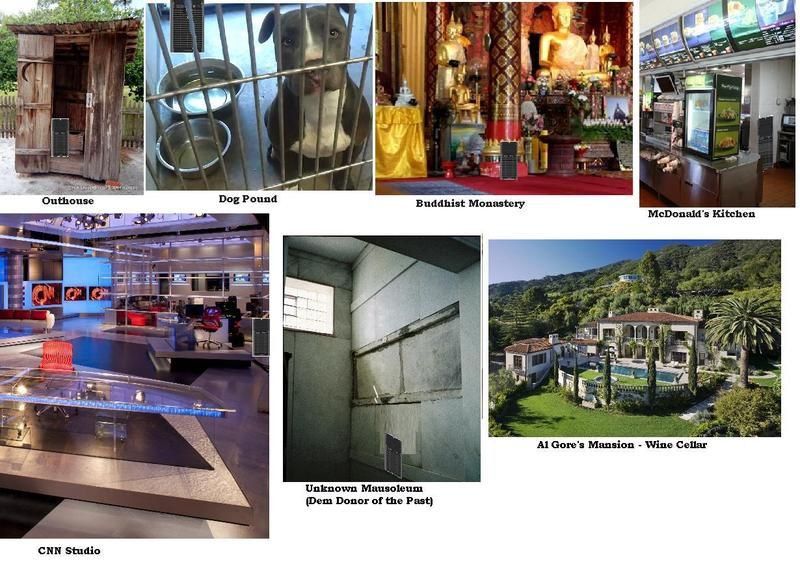 .
Page 5 of 5 •
1, 2, 3, 4, 5
---
Permissions in this forum:
You
cannot
reply to topics in this forum