MESA, Ariz. -- An employee at a QuikTrip convenience store was shot and killed early Thursday morning, according to police.

The QT is located at Stapley Drive and Broadway Road.

The shooting was followed by a high-speed chase for about 25 miles from Mesa to southwest Phoenix as police tried to capture the shooting suspect. They said a witness had flagged them down at the QT.

Apolinar Altamirano, 29, of Mesa, was taken into custody at 19th Avenue and Buckeye Road. He faces charges including first-degree murder, armed robbery, burglary, possession of a weapon by a prohibited possessor and unlawful flight. His bond was set at $1 million.

Police said Altamirano shot the clerk because he didn't think he was getting his cigarettes fast enough.

Altamirano reportedly dumped change on the counter, and the clerk told Altamirano he needed a moment to count the money.

"As the clerk is saying that, our suspect produces a handgun," said Mesa Police Det. Steve Berry. "The clerk, obviously seeing the handgun, does grab a package of cigarettes and hands them directly to the suspect, at which point the suspect just shoots our victim."

Friends identified the clerk as 21-year-old Grant Ronnebeck.

"He was a really good friend to all of us," said Samantha Hansen. "He had such a big heart, I mean, he made people laugh."

Ronnebeck graduated from Mesa High School in 2011 and was a "people person" who got along with everyone. He was in the drama and spirit clubs in high school and had worked for QuikTrip for the last five years.

Friends said he had recently transferred to this QuikTrip from another store and was concerned about working in this neighborhood late at night.

"It's hard to see and to know that it's actually, it's real. ... He's really taken from us and that's hard," Hansen said. "For a couple packs of cigarettes? I mean, it's not right."

Police said Altamirano has a criminal record, including an arrest in 2012 for theft and burglary charges.

http://www.azfamily.com/news/Employee-killed-at-Mesa-QuikTrip-289419181.html
The Dead Victim: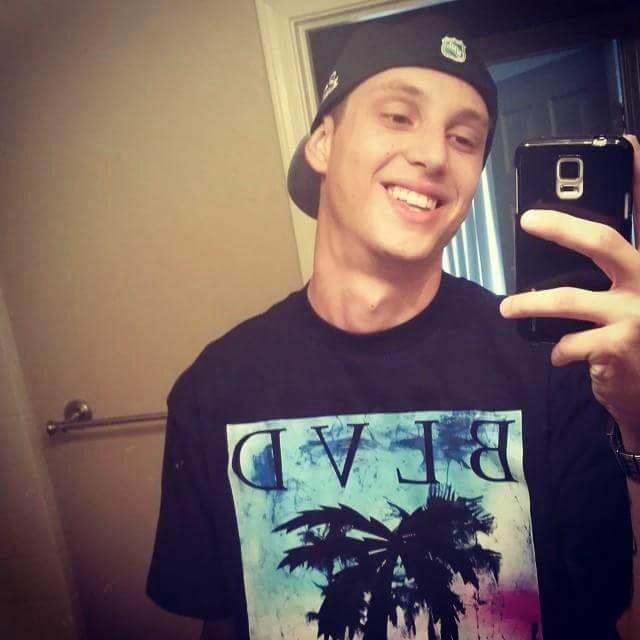 The Subject—who will be living off taxpayers for Life!
(Hope that picture doesn't give you
nightmares!
)
1) in the U.S. illegally out on bond awaiting deportation decision
2) Altamirano was removed from the same store on Jan 9 for trespassing
3) served with an harassment injunction on Jan 19
4) is convicted felon-prohibits gun possession
5) arrested Aug 2012 and Jan 2013, plea deal for second-degree burglary to have theft and kidnapping charges dropped. 2 years probation.
Comment:
This is absolutely unacceptable.
This man should have been deported in 2012 after his first crime
and now an innocent young man is dead. Where are all the protest for these types of events. Just who is being deported is what I want to know. They say we deport dangerous criminals well I believe burglary should have qualified but he was released on probation back into our country. We do not need immigration reform what we need is enforcement of the current laws.
This is just sad. wake up america!
You KNOW why it's "Gloomy"...
.
---
Permissions in this forum:
You
cannot
reply to topics in this forum