A slight ruffle on the surface is enough for a small sailboat. (Note the wake and bow wave).
Big boats need more wind.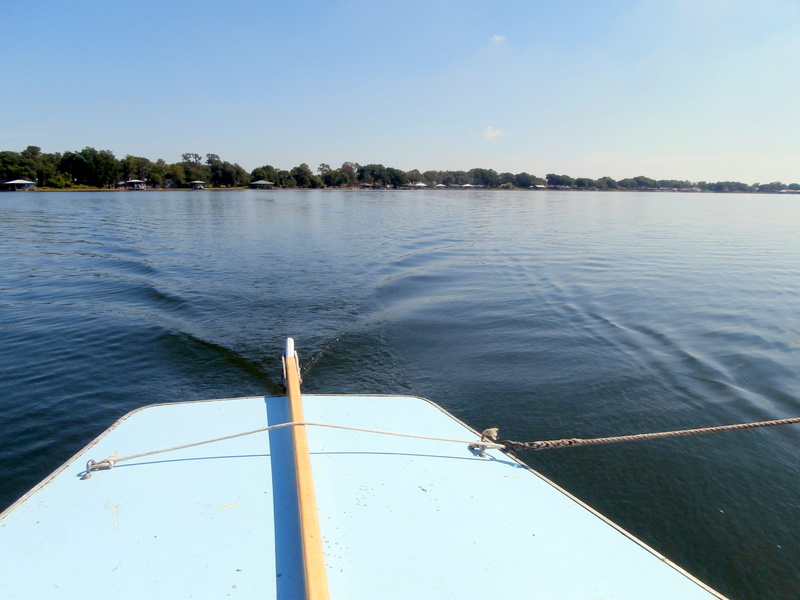 I have seen you sail with almost no wind at all. I am impressed.

WHL

Admin




Posts

: 6057


Reputation

: 11


Join date

: 2013-01-14



No canoes were overturned by my wake.
But I do get stared at by some large bulls, with some very sharp horns, when on Florida lakes: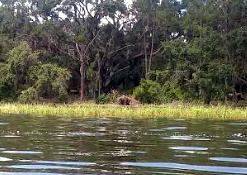 WHL

Admin




Posts

: 6057


Reputation

: 11


Join date

: 2013-01-14



They're decidedly unfriendly, and stop chewing when they stare. It's apparently a small cattle ranch on my side of the lake. It's been there longer than I've been here, which is about 40 years.
There are a lot of "old family spreads" in the area. I should Google-Earth it to see
just
how big, but paved roads suggest the spread is about 30 skinny acres abutting the lake. The one house is modest—even ramshackle. Agricultural-use as a tax basis? Dunno.
It's funny to see high-powered boats on this small lake. They race across it, then race back, or circle it one way, then the other. Fortunately, it's only on weekends. I have the place to myself the rest of the week. This weekend, a 4-cycle outboard has been making most of the noise. The young owner has taken the muffler off, and is running back and forth in the rain. Sorta like those Hondas you see in town, with the big noise, not really going anywhere.
I spoke with a neighbor who has a Jet-Ski, and he mentioned "Did you see
the new lot
(singular) being bulldozed?". Sailing, I saw
three
lots. You miss a lot when you go fast.  
I guess I have about 40 neighbors on this lake, including the ranch. One neighbor built a house on the opposite side, and moved across the lake. Why? "Sunsets". One new "house" looks like a medieval castle. It's a decent size, made of granite blocks, with half of it being a large circular "turret" having a cone-shaped roof. (And a Hobie cat next to the lake).  
 The castle (not the biggest house here) is an odd addition to the lake's neighborhood, which still has a half-dozen mobile homes on it. (Florida's
non
-mobile homes).
.
Oh so not wild bulls. Lucky you, with a farm right there you can get really fresh vegetables!!

WHL

Admin




Posts

: 6057


Reputation

: 11


Join date

: 2013-01-14



Similar topics
---
Permissions in this forum:
You
cannot
reply to topics in this forum