The Obama administration quietly extended until Christmas Eve the deadline to sign up for Obamacare coverage starting Jan. 1.
"Anticipating high demand and the fact that consumers may be enrolling from multiple time zones, we have taken steps to make sure that those who select a plan through tomorrow will get coverage for Jan. 1," Julie Bataille, a spokeswoman for the Centers for Medicare & Medicaid Services, said.
The move, first reported by the Washington Post and Wall Street Journal, on Monday gives consumers an extra 24 hours to sign up for coverage which kicks in at the start of 2014, just the latest extension of an Obamacare deadline.
The Post cited multiple sources who said that over the weekend contractors and government officials working on the problem-ridden healthcare.gov website made a software change that allows consumers to receive coverage on Jan. 1 as long as they sign up by 11:59 p.m. on Dec. 24.
The White House never announced the reported change. And the original deadline for such insurance plans was Dec. 15.
Open enrollment in Obamacare ends on March 31, at which point individuals will have to pay a fine if they haven't purchased health insurance. However, the administration recently granted exemptions to those had their insurance plans canceled because of Obamacare standards.
http://washingtonexaminer.com/white-house-extends-obamacare-deadline-to-dec.-24/article/2541144

fshnski




Posts

: 4223


Reputation

: 6


Join date

: 2013-02-04


Location

: Woofbura



I thought they dropped the penalty too.

WHL

Admin




Posts

: 6057


Reputation

: 11


Join date

: 2013-01-14



What happens when
everybody's
exempt?
.

WHL

Admin




Posts

: 6057


Reputation

: 11


Join date

: 2013-01-14



WHL wrote:It's dead??
"A 'work in progress""... 
.
It's Dead—It's Schmead...


Here are all 14 waiver reasons straight from the Centers for Medicare and Medicaid: (1)You were homeless. (2)You were evicted in the past 6 months or were facing eviction or foreclosure. (3)You received a shut-off notice from a utility company. (4)You recently experienced domestic violence. (5)You recently experienced the death of a close family member. (6)You experienced a fire, flood, or other natural human-caused disaster that caused substantial damage to your property. (7)You filed for bankruptcy in the last 6 months. (8)You had medical expenses you couldn't pay in the last 24 months. (9)You experienced unexpected increases in necessary expenses due to caring for an ill, disabled, or aging family member. (10)You expect to claim a child as a tax dependent who's been denied coverage in Medicaid and the Children's Health Insurance Program (CHIP), and another person is required by court order to give medical support to the child. (11)As a result of an eligibility appeals decision, you're eligible either for: (a) enrollment in a qualified health plan (QHP) through the Marketplace, (b) lower costs on your monthly premiums, or (c) cost-sharing reductions for a time period when you weren't enrolled in a QHP through the Marketplace. (12) You were determined ineligible for Medicaid because your state didn't expand eligibility for Medicaid under the Affordable Care Act (hello Florida) (13)You received a notice saying that your current health insurance plan is being cancelled, and you consider the other plans available unaffordable. (14)You experienced another hardship in obtaining health insurance. Link

Pick one! 
.
Yes, pick one and I am sure more will be added.

WHL

Admin




Posts

: 6057


Reputation

: 11


Join date

: 2013-01-14



Things will pick up, I'm sure. In the meantime...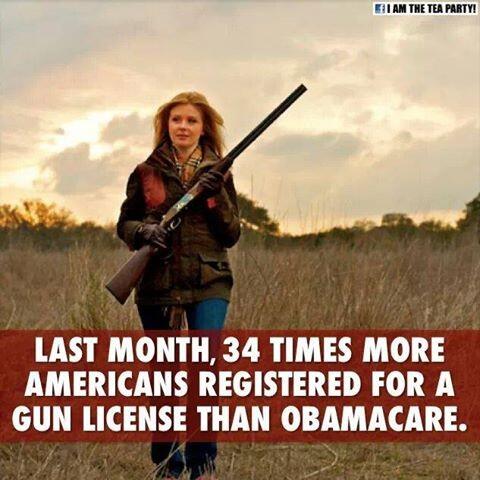 .
---
Permissions in this forum:
You
cannot
reply to topics in this forum