Need "Crack Cocaine"?
I's only as far away as your
EBT
card!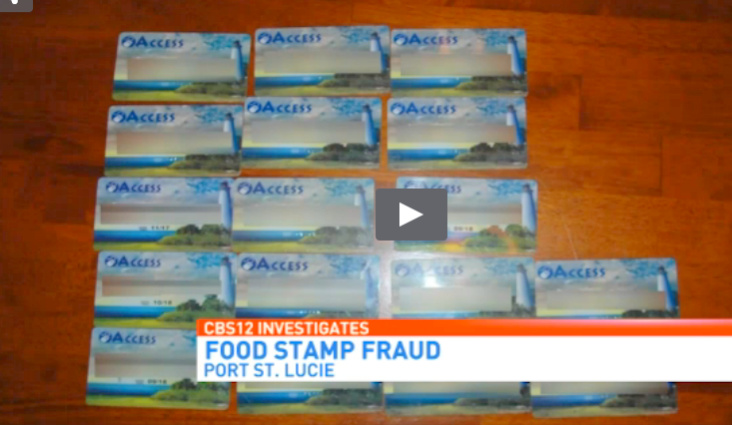 http://www.cbs12.com/news/top-stories/stories/vid_24273.shtml
...and this a mere two years since the law against this practice was signed into law in Florida...
.
But no, there is no waste in this govennment!!!

WHL

Admin




Posts

: 6057


Reputation

: 11


Join date

: 2013-01-14



NORWAY, Maine — A welfare scam known as "water dumping" is abusing taxpayer dollars and making its way across Maine.

Authorities said some people are using their Supplemental Nutrition Assistance Program, or SNAP, benefits on their electronic benefit transfer cards to buy big cases of water bottles, only to dump them all out and redeem the bottles for five cents a piece.

A case of 24 bottles results in about $1.20 at a redemption center, but several cases can add up fast.

Then they're able to use those funds there to go out and buy items not authorized by the EBT,"

said Norway police Detective Gary Hill.

Hill said he's investigating his first case of water dumping.

"Well, we had this one incident reported to us, and it was a tip given to us," he said.

Hill said a witness took video with his cellphone of two people buying water at a local store, then immediately getting cash for it at a redemption center.

Hill worked with fraud investigators at the Department of Health and Human Services to track the suspect's EBT transactions. He wants to charge the cardholder and maybe even the person who was with them.

"Well, they're obviously stealing money that rightfully is belonging to people that could use these benefits," said Hill.

http://bangordailynews.com/2015/03/27/news/lewiston-auburn/norway-police-investigate-water-dumping-welfare-scam/
A pretty poor return, I'd say...
.
They think of everything...

WHL

Admin




Posts

: 6057


Reputation

: 11


Join date

: 2013-01-14



Lottery winner from Tennessee:
.
---
Permissions in this forum:
You
cannot
reply to topics in this forum